Gilbert Blaze Match Netball - Blue - Size 4 - Pack 12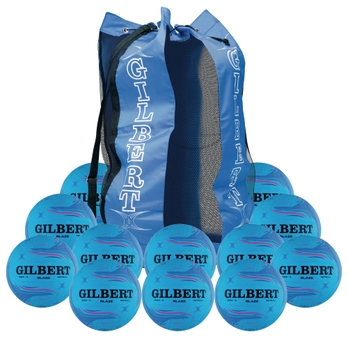 Gilbert Blaze Match Netball - Blue - Size 4 - Pack 12
INBP09257
The Gilbert Blaze is a Club level ball for use on any surface. Size 4 is recommended for players 11 years and under.
• 12 Balls and 1 gilbert bag.
• Duragrip pimple configuration.
• Blended rubber surface.
• Nylon wound construction.
• Rubber bladder.
• Pump required.
Inflation: Pull into shape, moisten needle, inflate to recommended PSI.
Product Care: Check PSI before each use. Avoid rough surfaces. Do not sit on balls. Rotate balls in your kit to ensure even usage.