New Age Kurling Game Kit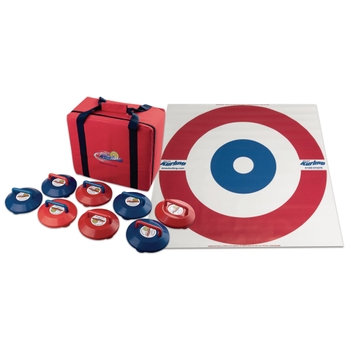 New Age Kurling Game Kit
IBWP07674
Compatible with the New Age Kurling Pusher Heads which are great for use by individuals who have difficulty bending down to release or collect the Kurling stones. Each kit contains:
1 Vinyl Target.
4 Red stones.
4 Blue stones.
1 Carrying case.
• Plastic compound.
• 3 Steel ballbearings underneath.
• Stone weight: 130g. Total weight: 10.5kg.
• Stone dimensions: W18 x H8cm.
• Bag dimensions: 42cm x 37cm.
• Target dimensions: 120 x 120cm.