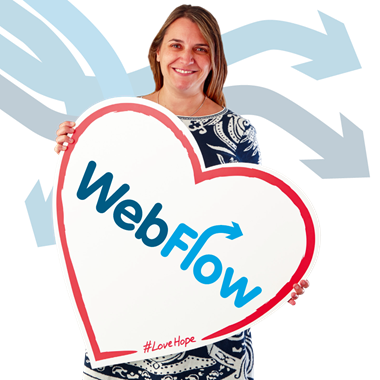 WebFlow is an online authorisation solution which allows you to retain control of your budget across departments or sites when shopping online.
The set up of WebFlow couldn't be easier as no system integration is required. We just need to know who you want to have authorisation and who will create the requests. We can then can set up your account structure for you and you can start shopping straightaway.
Once your account is set up you simply login on the Findel International website and create an order as usual. The shopper/buyer then submits their order request as normal (following the usual checkout steps) but this will then go to an "order held" stage, which will alert the named authoriser (chosen by you) via email to review the purchase. Approval can be done directly from a link in the email or if you want to amend the order you can login your account on the Findel International website to adjust and approve.

The WebFlow solution is flexible to suit your needs, so if you wanted every order to be authorised, we can do that, or if you are happy for users to have a maximum spend limit per order before authorisation kicks in, or even by day or week, we can do that for you too.

Communication is managed throughout the process via email, and our in-built messaging system, meaning that if you need to communicate with a buyer or authoriser you can do so within the same system, ensuring that you have a transparent, full audit trail from request to authorisation.
Developed across web and email for ease of use
Control spend across multiple locations and/or departments
No system integration
Retain any existing discount structures through the website
Optional multi-level authorisation
Provides a digital audit trail
Free to set up & no ongoing costs
Access to the latest products and prices
100% safe and secure
Enquire Now About WebFlow
If you want to find out more about our WebFlow solution, or would like to get set up, please fill in the form below:
All fields marked with an asterisk (*) are required.